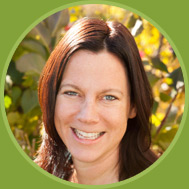 About Claire
Claire Alice McManus M.Ac. Lic.Ac. is a board-certified acupuncturist by the NCCAOM and is licensed by the Massachusetts Board of Registration in Medicine. Claire is a graduate of McGill University in Montreal, Canada and the New England School of Acupuncture, now part of Mass College of Pharmacy and Health Sciences in Boston.
Research
For almost two decades, Claire has worked as both a Senior and Supervising Research Acupuncturist on several clinical trials concerning acupuncture for pain, anxiety, depression and gastro intestinal complaints. Over the course of these studies, many coordinated by the Osher Institute at Harvard Medical School, Claire has held affiliations with Beth Israel Deaconess Medical Center, Cambridge Hospital, Spaulding Rehabilitation Hospital and Massachusetts General Hospital. Her latest work with researchers at MGH and Spaulding uses fMRI brain imaging to study the effect of acupuncture on pain.
Mindfulness-Based Acupuncture
In 1993, while practicing as a Quaker and Organic Farmer, Claire was introduced to the teachings of Indian scholar Eknath Easwaran as meditation tool in her daily practice. Later she was greatly influenced by the works of Thich Nhat Hanh. After earning her graduate degree in Acupuncture, she continued to build her base in Mindfulness and Meditation. While working as an acupuncturist on a Harvard Medical School research trial, Claire shared space on a clinical research floor at Beth Israel Deaconess Medical Center with Physician and Researcher Herbert Benson; author of The Relaxation Response. She was moved by Benson's rapport and continued to study with him and his team at MGH's Benson-Henry Institute. Claire is currently interested in the works of several Insight Meditation teachers including Jack Kornfield and Sharon Salzberg. She has participated in several silent retreats over the past decade. Over the course of her private practice and research career Claire has found the core threads of Buddhist teachings to be at the essential center of her patient care; weaving in breathing, mindfulness techniques and the use of humor in her treatment. In addition to bringing the evidence based Mindfulness teachings to light in her private practice, Claire is a certified Peggy Huddleston Workshop Leader (specializing in mind body techniques to prepare patients for surgery, fertility interventions and chemotherapy).
Acupuncture and Animals
An animal lover and former farmer, Claire's professional interests in anatomy and love for animals and the ocean have led her to a unique niche: Claire enjoys the distinction of being the Acupuncturist-on-call to animals at both the Franklin Park Zoo and the New England Aquarium, translating the anatomical pathways of acupuncture to several mammalian and reptilian species.
Before pursuing a career in Medicine, Claire made her living as an organic farmer and science educator. While her current research and private practice are focused on Acupuncture for humans, Claire receives referrals and requests for animal consultations from veterinarians from all over New England. Her primary non-human patients are companion and service dogs. See some of the links below for news coverage of her work with endangered Kemp's Ridley Sea Turtles.
In the News
Claire's work has been published in several North American and European Journals and she has been highlighted in The New York Times, The Washington Post, The Boston Globe and Boston Magazine.